chickpea super soft lambswool hot bottle - Edgar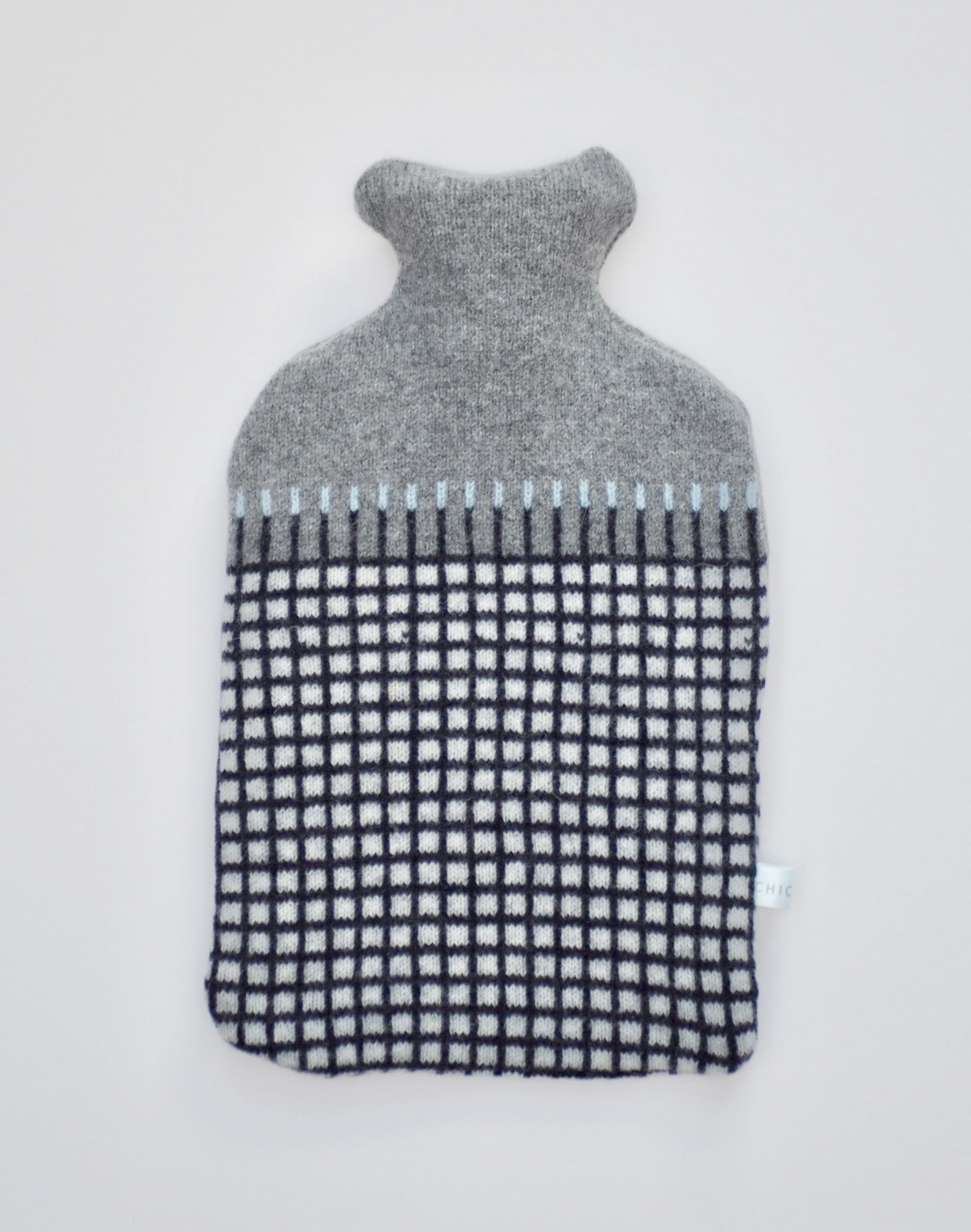 chickpea super soft lambswool hot bottle - Edgar
CHICKPEA is a collection designed and created by designer maker, Harriett Grist. The range includes handmade knitted gifts and homewares with a unique contemporary style. All her products are made using 100 percent lambswool yarn, sourced from the UK, to bring you the highest quality fabric for her handmade knitted products.

CHICKPEA was inspired by patterns found from stationery prints and compositions, to achieve a graphic, contemporary style. The product names for the collection were curated from street names from Harriett's hometown Winchester, Hampshire.
This hot water bottle cover comes with a 2ltr natural rubber hot water bottle inside.